Most Advanced Cloud Native Digital Identity Platform
Designed from the ground up to support cloud-native deployments, Gluu Flex is a self-hosted software stack to enable your organization to build a world-class digital identity platform to authenticate both people and software.
With Helm charts available out of the box, Gluu Flex can handle the most demanding requirements for concurrency. Thanks to cloud-native auto-scaling and zero downtime updates, you can build a robust, multi-datacenter topology. You can take advantage of new cloud databases like Amazon Aurora and Google Spanner–say goodbye to those old LDAP servers that waste the precious time of your DevOps team.
Like the Gluu Server, you have the same "interception scripts" that enable you to enhance or secure the user experience during user login, add extra data into API access tokens, or customize more than 20 other important steps during authentication and authorization workflows.
Gluu Flex redefines "no lock-in". Want to go open source instead? Gluu Flex is a downstream project of the Linux Foundation Janssen Project. That means that Gluu has tested and released a specific version of Janssen to which we have added some commercial tools to provide easier administration. The core components are still Apache 2 licensed–migrating to the Janssen Project is always an option.
Gluu Flex is a downstream product of the Linux Foundation Janssen Project. It was created for enterprise customers who want a commercially supported distribution, plus some additional tools to ease administration. All components except the Admin UI are still Apache 2 licensed–migrating to the 100% open source is always an option.
Common use cases include:
Passwordless Authentication and 2FA
Mobile authentication
OAuth authorization and consent
Consumer digital identity
Gluu Flex is a commercially supported distribution of the Janssen Project, including the OpenID, OAuth, Config, FIDO, and SCIM Server components.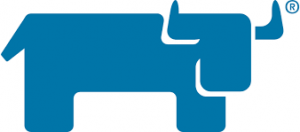 Install with Rancher
Rancher provides a catalog of third-party applications that can be installed across one or more Kubernetes clusters using their web admin UI. Using the Rancher Marketplace to install Gluu Flex is one of the easiest ways to get up and running on the cloud-native infrastructure.
Choose your Own Cloud
Whether you want to install on the cloud of Amazon, Google, Microsoft, Red Hat, or others, the Helm-based installation enables you to do so quickly and easily. All configurations are declarative. You won't have to spend weeks figuring out how to "cloudify" a monolithic web access management platform along with its legacy LDAP database.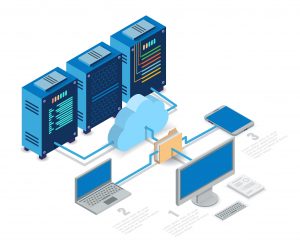 Two Factor Authentication
Built-in support for SMS, one-time password, Super Gluu, and FIDO authentication. With Gluu Flex Gold, end-users can manage their two-factor credentials on a self-service web page.
Built-in support for Google, Facebook, Microsoft Azure AD, Linkedin, Amazon, and Twitter. With Gluu Flex Gold, end-users can link and unlink social login identity providers.
Use OAuth JWT access tokens to secure APIs. The scope claim of the JWT enables you to centrally control the extent of access in the business logic of your application.
Gluu Flex pricing is based on Monthly Active Users. That means you don't have to pay for users that never log in! Final pricing will be announced at the launch. But what you'll find is that when you compare Gluu Flex with the cost of self-hosting, it's a great deal!
One of the unique features of Gluu Flex is the ability to export your data and move to the Open Source distribution of the Janssen Project. That means that you can start with Gluu Flex, but if you decide to move to 100% open source "in-house" later, it's no problem.
Want to try Flex for 30 Days?
Enroll in Gluu Flex and receive a 30-day free trial.
You can activate your subscription at any time to increase your capacity.