Orchestrate your Secure Identity Journeys
with Gluu Flex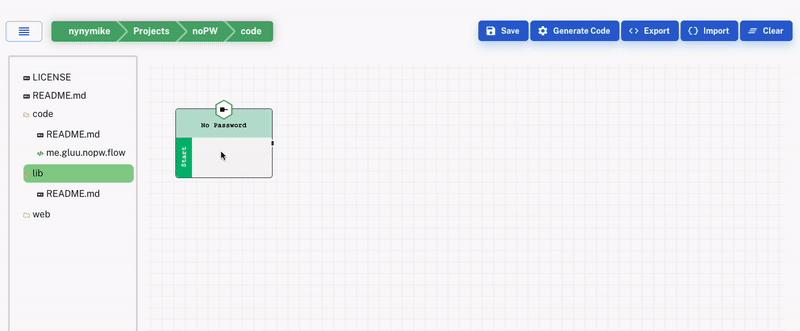 Provide a more decentralized and secure way to store your data.
Eliminate the need for expensive, proprietary solutions.
Improve agility with a flexible and scalable way to manage your data.
Improve trust and confidence in your management systems.
Create Custom Identity Journeys with Low Code
Gluu Flex is the first IAM solution that enables you to deploy your low-code Agama language projects.
The Agama language was purpose-built for digital identity cloud authentication flows, speeding the implementation of great user experiences that improve the security posture of your organization.
Now, developers, including Application Managers, Governance and Risk teams, Auditors, and Identity Architects can all design and review authentication flows naturally and graphically without writing a line of code.
Speed: Agama is a low-code language that makes it easy to create and deploy authentication flows quickly and easily.
Security: Agama is designed to be secure by default, with features like role-based access control (RBAC), multi-factor authentication (MFA), and session timeouts.
Compliance: Agama is compliant with a variety of industry standards, including HIPAA, GDPR, and PCI DSS.
Flexibility: Agama is a flexible language that can be used to create a variety of authentication flows, from simple to complex.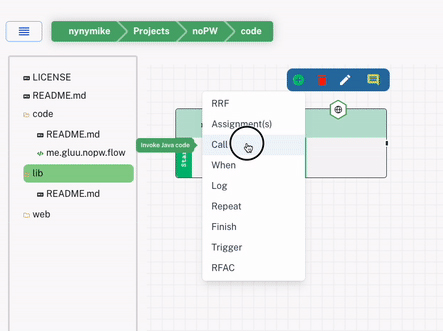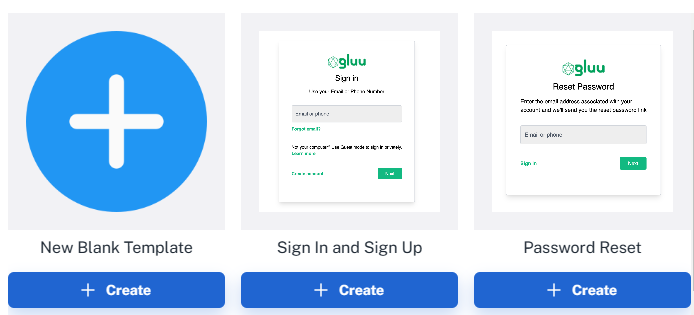 Gluu Flex is the Cloud-Native IAM Solution for High-Volume Frictionless Digital Identity Journeys
Flex is designed to leverage auto-scaling technology to ensure that your IAM infrastructure can handle even the most demanding workloads. This means that you can focus on delivering great user experiences, while Gluu takes care of the heavy lifting.
Flex is a cloud-native distribution, that enables you to deploy on your existing Amazon, Google, and Azure Kubernetes infrastructure. 
Get the innovation of open-source development but the protection of a commercial software license with the benefit of extra features only available in Flex.
No matter what your concurrency or the size of your data, with the horizontal scalability of Flex, you can handle it. 
Start your free trial today and see how Gluu Flex can help you improve security, compliance, and user experience.
To get started, simply register for a free trial today. There is no credit card required and you can cancel at any time.
Partners Around the Globe
Gluu has an array of technology and service partners who can help your organization build a complete federated digital identity platform.
Identity Journeys with Self-Service MFA and Biometrics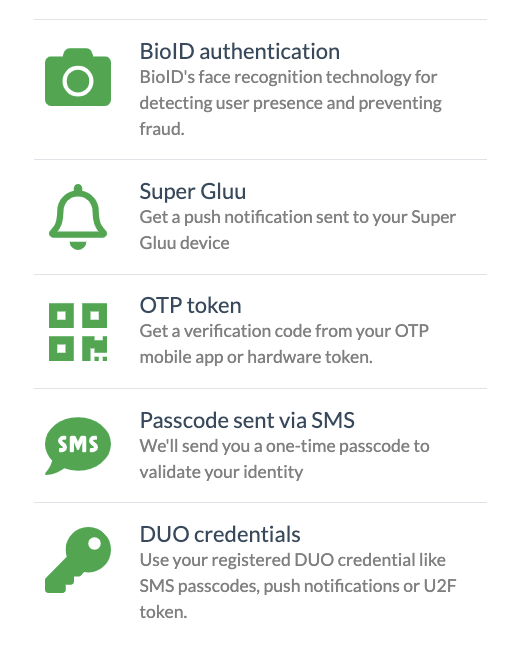 Self Service MFA Management
Gluu Casa is a re-brandable, user-friendly self-service web portal for your end-users to manage their authentication credentials, social sign-in, consent, and MFA (multi-factor authentication) devices.
Casa ensures your enrollment and authentication are always frictionless to reduce headaches leading to account abandonment, like password resets and username changes. Gluu Casa encourages your users to register multiple strong credentials to ensure the integrity of their authentication including passwordless login.
Gluu Scan API Integration
Gluu Flex offers a preconfigured behavioral biometric, and facial recognition authentication service, along with a push based mobile authentication Service called Super Gluu.

With Gluu's API service your organization can easily roll out user-friendly MFA options without buying additional devices or services. All services are consumption based and are charged by use avoiding expensive onboarding and integration and overcharging.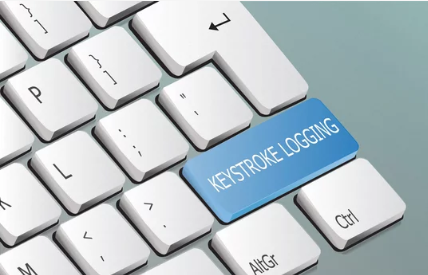 Join the community and try Flex for yourself