Enterprises are moving to open-source infrastructure software for a reason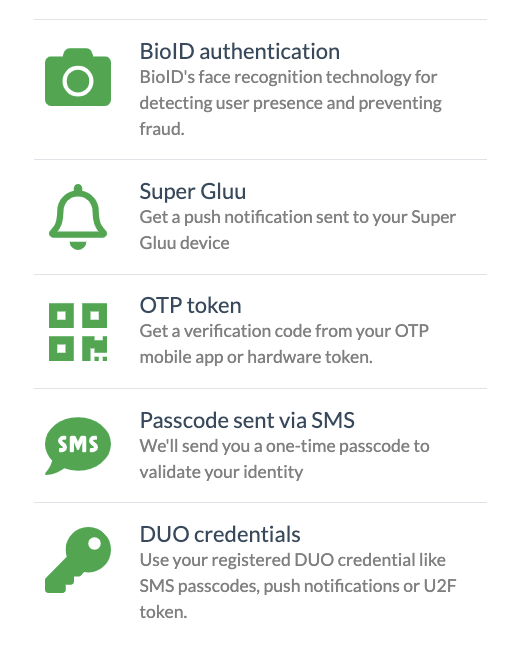 The Gluu Server is a distribution of open source software components for identity and access management (IAM). SaaS, custom, open source and commercial web and mobile applications can leverage a Gluu Server for user authentication, identity information, and policy decisions.
Common use cases include:
Single sign-on (SSO)
Mobile authentication
API access management
Two-factor authentication (2FA)
Workforce and Customer identity
Identity federation
Click on any component to learn more
Gluu Flex is a downstream product of the Linux Foundation Janssen Project. It was created for enterprise customers who want a commercially supported distribution, plus some additional tools to ease administration. All components except the Admin UI are still Apache 2 licensed–migrating to the 100% open source is always an option.
Common use cases include:
Passwordless Authentication and 2FA
Mobile authentication
OAuth authorization and consent
Consumer digital identity
Want to
try
Flex for 30 Days?
Enroll and you'll be free to try Gluu Flex for one month. The maximum number of active users during the trial period is 5,000.
You can activate your subscription at any time to increase your capacity.