Cloud IAM made easy for Workforce
IDaaS rapidly plugs in customer identity management capabilities into web, mobile and desktop applications.
Your teams work different. Your MFA solutions need to be able to adapt
Move beyond OTP and SMS technologies Man in the middle attacks. and embrace Fido Tokens and Mobile MFA.
Invite your MFA vendor to setup their solution on our platform.
Add Geofencing (impossible travel) and browser detection.
Add Risk Scoring with Behavioral Biometrics 
Add Biometric Enrollment with Face ID .
Solo brings the Gluu Server to the Cloud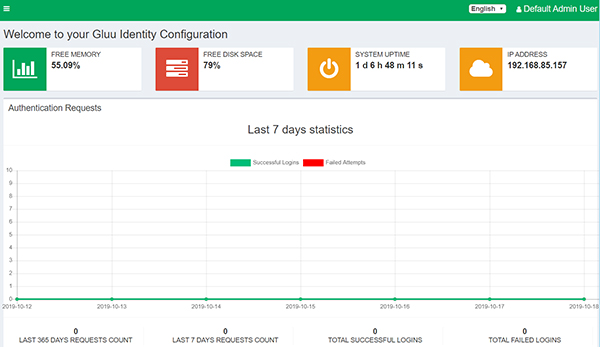 Easily deploy the Gluu Server on the Cloud with easy connections to every app your workforce uses
cloud-based single sign-on service connects everything from cloud to ground with SAML and OpenID Connect integrations, password vaulting, RADIUS and LDAP support, and connections to third-party legacy SSO solutions.
SSO provider with a network of pre-built integrations that help you securely adopt and deploy SSO to cloud apps quicker without building and maintaining the integrations yourself.
Interested in cloud hosted digital identity for workforce?
Open-source digital identity and access management mean you never get locked in.