Two -Factor Authentication with Yubikey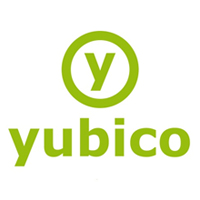 Yubico was founded in Sweden 2007 with the mission to make secure login easy and available for everyone.  In close collaboration with the leading internet companies and thought leaders Yubico created native support for our security keys in the major online platforms and browsers, enabling a safer internet for billions of people.
The company's core invention, the YubiKey, is a small USB and NFC security key securing access to any number of IT systems and online services. To protect secrets on servers, they also created the YubiHSM, the world's smallest hardware security module. For easy integration with any IT system, they offer developers open source servers, support and hosted validation services.
The Gluu Server and the YubiKey protect users from phishing and man-in-the-middle attacks—all while helping organizations maintain secure and seamless single sign-on (SSO) access to resources across their digital kingdom.
Have an IAM project you would like to discuss?