Collective Intelligence for Defense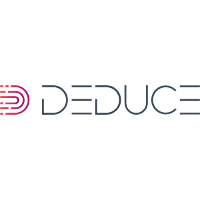 Deduce Collective Intelligence Platform uses a combination of aggregate historical user data, identity risk intelligence, and proactive alerting to deliver a robust identity and authentication solution.
Deduce's patented technology prevents unauthorized account access, data leakage, and identity fraud. Powered by a comprehensive consumer data network of over 150,000 websites, 400 million+ U.S. verified identity profiles and over a billion daily authenticated user events, enabling any business to harness the collective power of identity-based threat intelligence.
Have an IAM project you would like to discuss?