Authenticate over a Billion Logins per Day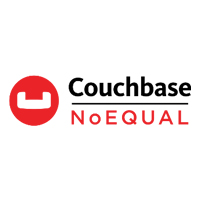 Couchbase is an award-winning distributed NoSQL cloud database. It delivers unmatched versatility, performance, scalability, and financial value across cloud, on-premises, hybrid, distributed cloud, and edge computing deployments.
As a key-value and document database that's memory first, Couchbase empowers developers to build responsive and flexible cloud, mobile, and edge computing applications that scale effortlessly.
• Flexible JSON schema for continuous delivery
• Easy, SQL-friendly query language for JSON
• Fully integrated SDKs for Java, .NET, Scala, Go, JavaScript, and Python
• Peer-to-peer-to-cloud syncing for mobile and edge computing
Have an IAM project you would like to discuss?