Server-side Biometrics Authentication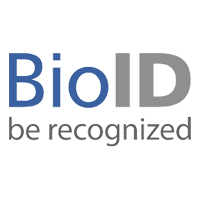 BioID is a server side biometric platform that uses face, voice and eye modalities and liveness detection. Organisations can self-host or use BioID's hosted API as a service. BioID publishes client software for iOS, Android and Javascript. User presence is verified through a highly accurate and strongly secured liveness detection algorithm. In the SaaS BioID Platform, users are referenced via an anonymous ID, providing privacy-protecting separation of biometric data and other personally identifying information, satisfying GDPR compliance through strong data protection and pseudonymized data handling. 
Adopted by customers worldwide, the BioID Web Service provides reliable 3D liveness detection and facial recognition APIs. BioID's software-based biometrics enable seamless user experience, requiring a few selfies only. Made in Germany, our biometric authentication service is GDPR compliant and strengthens identity verification around the world with reliable, device independent anti-spoofing. BioID liveness detection is compliant with ISO/IEC 30107-3.
Have an IAM project you would like to discuss?