Authentrend Biometric Fingerprint Security Key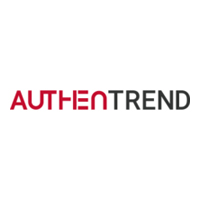 AuthenTrend, a fingerprint security key solution provider, today announced its new partnership with Gluu, one of the open-source IAM ecosystem pioneers, to collaborate on passwordless infrastructures for enterprise, SMB, and SI customers. Gluu's open-source cloud identity platform support for AuthenTrend's FIDO2 authentication device, ATKey.Pro, which is compliant with FIDO2/U2F/WebAuthn protocol to replace traditional passwords with public and private-key credentials.
ATKey.Pro is a compact FIDO2 key that works seamlessly with the Gluu server, simplifying the authentication process with just a touch. With this integration, we bring FIDO-certified strong authentication to the widely used Gluu Casa platform for maximum security. It will make it easier for enterprises or organizations to seamlessly roll out strong biometric authentication to reduce costs and risks of a data breach substantially.
AuthenTrend applied fingerprint-authentication technology to the FIDO2 security key and is trusted by Microsoft Intelligent Security Association, FIDO, and RSA. Unlike traditional fingerprint devices, AuthenTrend's patented standalone enrollment technology allows users to enroll fingerprints directly on the ATKey.Card or ATKey.Pro, no app download required. AuthenTrend aspires to replace all passwords with biometrics to help people take back ownership of their credentials.
Have an IAM project you would like to discuss?