Flexible Zero Trust Security for Modern Enterprise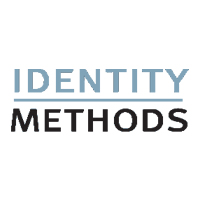 Identity Methods offers business-first, flexible, future-proof answers to your digital transformation needs.
They specialize in Zero Trust approaches to safeguarding your network in order to prevent breaches and future-proof your organization. Whether consumer or enterprise, on-premise or in the cloud, you get flexible, cost-effective, zero-trust solutions to match your organization's scale and business processes.
Have an IAM project you would like to discuss?