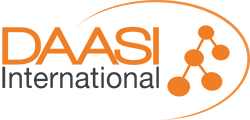 DAASI International is one of the leading open source developers in the fields of Federated Identity & Access Management (IAM) and Digital Humanities (DH).
Since 2000, the IT service provider from Tübingen in Germany is devoted to access control and directory service technologies for universities, authorities and corporations. 
In the fields of Digital Humanities, DAASI International participates in national and international research projects. Among others, DAASI International is involved in creating and implementing digital research infrastructures
Have an IAM project you would like to discuss?