Janssen Project for Linux Foundation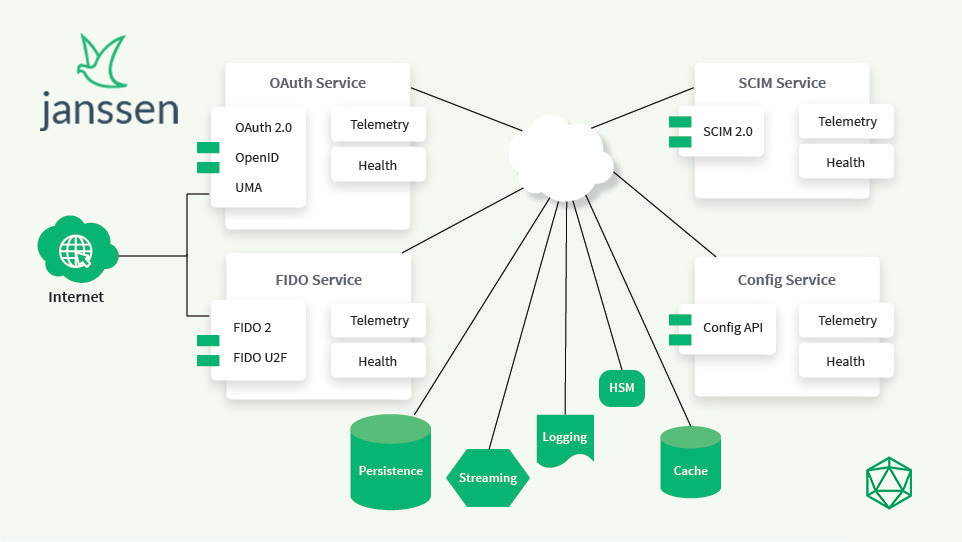 While other identity and access management platforms exist, the Janssen Project seeks to tackle the most challenging security and performance requirements.
Based on the latest code that powers the Gluu Server which has passed more OpenID self-certification tests than any other platform. Janssen starts with a rich set of signing and encryption functionality that can be used for high assurance transactions.
Having shown throughput of more than one billion authentications per day, the software can also handle the most demanding requirements for concurrency thanks to Kubernetes auto-scaling and advances in persistence.
Pigeons (or doves if you like…) are universally regarded as a symbol of peace. But they are also fast. Powered by a handful of seeds, a well trained racing pigeon can fly 1000 kilometers in a day. The Janssen brothers of Arendonk in Belgium bred the world's fastest family of racing pigeons. Complex open source infrastructure, like competitive animal husbandry, requires incremental improvement. Janssen racing pigeons revolutionized the sport. The Janssen Project seeks to revolutionize
identity and access management
.


Build a world class cloud native identity and access management platform.
Need an enterprise solution instead?