Janssen Project for Linux Foundation
There are many ways you can contribute. Of course you can contribute code. But we also need people to write documentation and guides, to help us with testing, to answer questions on the forums and chat, to review PR's, to help us with devops and CI/CD, to provide feedback on usability, and to promote the project through outreach. Also, by sharing metrics with us, we can gain valuable insights into how the software performs in the wild.
Building a large community is our number one goal. Please let us know what we can do to make you feel more welcome, no matter what you want to contribute.

Janssen is not a big monolith–it's a lot of services working together. Whether you deploy Janssen to a Kubernetes cluster, or you are a developer running everything on one server, it's important to understand the different parts.
Install Janssen with these packages
Provision a Linux 4 CPU, 16 GB RAM, and 50GB SSD VM with ports 443 and 80 open.
Save the VM IP address
Install Docker
Execute
For local deployments like minikube and microk8s or cloud installations in demo mode, resources may be set to the minimum and hence can have 8GB RAM, 4 CPU, and 50GB disk in total to run all services.
Pigeons (or doves if you like…) are universally regarded as a symbol of peace. But they are also fast. Powered by a handful of seeds, a well trained racing pigeon can fly 1000 kilometers in a day. The Janssen brothers of Arendonk in Belgium bred the world's fastest family of racing pigeons. Complex open source infrastructure, like competitive animal husbandry, requires incremental improvement. Janssen racing pigeons revolutionized the sport. The Janssen Project seeks to revolutionize
identity and access management
.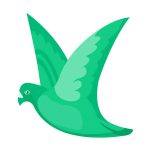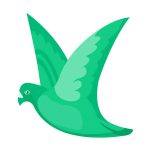 While other identity and access management platforms exist, the Janssen Project seeks to tackle the most challenging security and performance requirements.
Based on the latest code that powers the Gluu Server which has passed more OpenID self-certification tests than any other platform. Janssen starts with a rich set of signing and encryption functionality that can be used for high assurance transactions.
Having shown throughput of more than one billion authentications per day, the software can also handle the most demanding requirements for concurrency thanks to Kubernetes auto-scaling and advances in persistence.