Coming Soon: a "No Lock-In" hosted Gluu Server at an affordable price
Hosted on Google's Cloud Platform, with Gluu Cloud you no longer need to worry
about deployment, backup, monitoring, or software updates!
Gluu Cloud is a "single-tenant" service. You have 100% control over your instance of the Gluu Server. Your data is logically separated and stored in the region of your choice. You can implement custom workflows for authentication and authorization, upload custom software libraries, review all service logs–you have full control over your own private instance.  
Gluu Cloud redefines "no lock-in".  Want to go open source instead? With Gluu Cloud you can export your users and import them into a self-hosted open source Gluu Server. 
The official launch will happen in two phases:
1. Gluu Cloud Basic — manage users in the cloud, and leverage OpenID Connect as the interface to applications that need to identify people.  You can configure Gluu Cloud to use built-in two-factor authentication offerings and the most popular social login offerings. ETA July 30, 2021.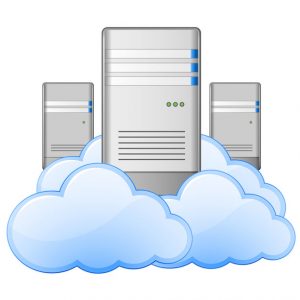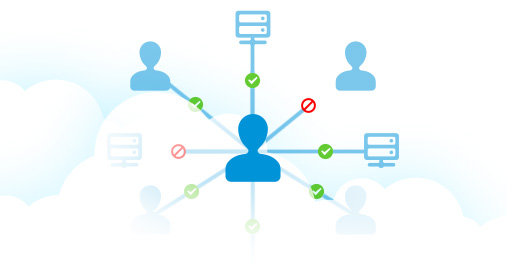 2. Gluu Cloud Premium — Everything in Gluu Cloud, plus Casa, a self-service portal that enables end users to manage their two-factor authentication credentials.  ETA August 31, 2021.
If you are building a new mobile application or website, why re-invent user management? In an instant you can provision Gluu Cloud, and have a world class identity platform. Provision users using simple REST API calls. Add two-factor authentication. Secure API's using OAuth access tokens. Using Gluu's simplified Authentication API, you don't need to become an OpenID Connect guru to have single sign-on across your websites. Gluu Cloud lets you focus on the stuff you're good at–and leave the identity part to the experts.
Keeping security infrastructure up-to-date is both critical, and a waste of time! That's because while hackers won't wait for you to install the latest patches, doing so doesn't move your project forward with new functionality. Gluu Cloud relieves you of the burden keeping the software up-to-date. Changes are automatically pushed to your infrastructure, keeping you safe without the operational headaches. 
Two-Factor Authentication
Built-in support for SMS, one-time password, Super Gluu, and FIDO authentication.  With Gluu Cloud Premium, end-users can manage their two-factor credentials on a self-service web page. 
Built in support for Google, Facebook, Microsoft Azure AD, Linkedin, Amazon and Twitter.  With Gluu Cloud Premium, end-users to link and un-link social login identity providers.
Use OAuth JWT access tokens to secure API's. The scope claim of the JWT enables you to centrally control the extent of access in the business logic of your application. 
Once you complete your organizational enrollment, you'll be free to try Gluu Cloud for one month. The maximum number of active users during the trial period is 5,000. You can activate your subscription at any time to increase your capacity.
Gluu Cloud pricing is based on Monthly Active Users.  That means you don't have to pay for users that never login! Final pricing will be announced on the launch. But what you'll find is that when you compare Gluu Cloud with the cost of self-hosting, it's a great deal!
One of the unique features of Gluu Cloud is the ability to export your data and move to a self-hosted deployment, using the Open Source distribution of the Gluu Server. That means that you can start with Gluu Cloud, but if you decide to move things "in-house" later, it's no problem. 
Want to beta test Gluu Cloud?