Zero Trust Identity Access Management for the Most Demanding Environments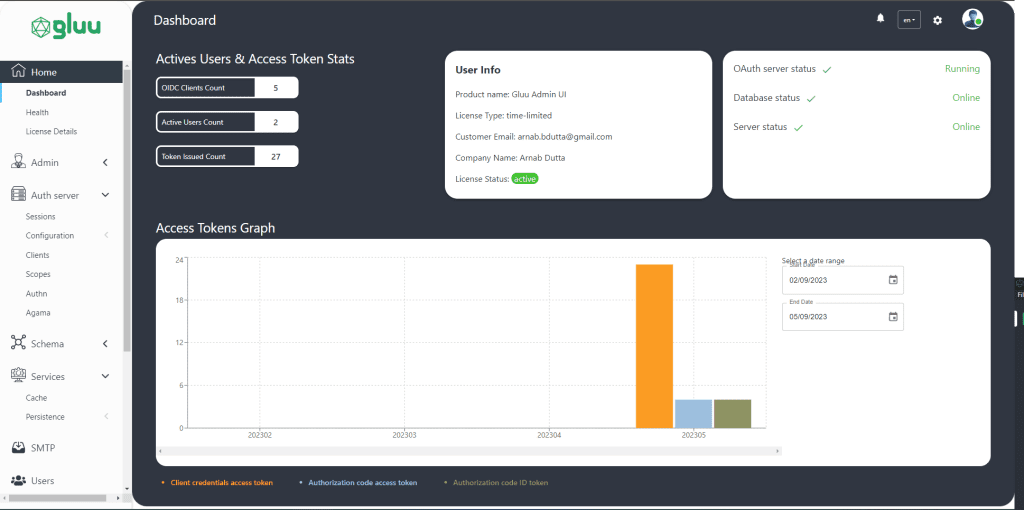 Zero Trust Identity (ZTI)
Zero trust Identity (ZTI) is a security model that assumes that no user or device can be trusted by default.
Instead, access to resources is granted on a per-request basis, based on the user's identity and the context of the request.
Reduce the risk of data breaches by limiting access to sensitive data to authorized users only.
Make it more difficult for attackers to gain unauthorized access to networks and systems.
Improve efficiency by reducing the need for manual user provisioning and access management.
Gluu can help your organization implement Zero Trust Identity
Gluu's solutions conform to meet FIPS 140-2 standards supporting a wide range of credential types, including CAC/PIV, FIDO, and USB authenticators.
FIPS 140-2 compliance: Gluu conforms to FIPS 140-2 to ensure that it meets the highest standards of security and compliance. This is important for organizations that are required to comply with government regulations, such as HIPAA and PCI DSS.
Wide range of credential types: Gluu supports a wide range of credential types, including CAC/PIV, FIDO, and USB authenticators. This allows organizations to use the strongest authentication methods available for their users.
DISA-STIG security profile: Gluu can be deployed on RHEL 8 using the DISA-STIG security profile. This provides additional security measures that are recommended by the Department of Defense.
Self-contained Linux software package: Gluu is a self-contained Linux software package, which makes it easy to deploy and manage. This is important for organizations that do not have the resources to deploy and manage a complex IAM platform.
Modular architecture: Gluu is a modular platform, which means that organizations only need to run the services that they need. This reduces the organization's security surface area and makes it easier to manage the platform.
Installing Gluu Server on RHEL 8 with the DISA STIG security profile
Government and Defense Identity and Access Compliant
Using FIPS-validated MFA is a requirement for many regulated industries, U.S. federal and state government agencies, and government contractors, or suppliers.
FIPS 140-2 is a U.S. government standard that specifies security requirements for cryptographic modules. FIPS-validated MFA provides a high level of security by requiring users to present two or more factors of authentication, such as a username and password, a fingerprint scan, or a security token.
Providers of cloud services to the U.S. government must also adopt FIPS 140-2 validated encryption to meet FedRAMP requirements, and FIPS-validated MFA to meet the elevated FedRAMP Moderate or High baselines.
FedRAMP is a government-wide program that provides a standardized approach to security assessment, authorization, and continuous monitoring for cloud products and services. The FedRAMP Moderate and High baselines are designed to meet the security requirements of federal agencies with sensitive or critical data.
If you are a regulated industry, government agency, or government contractor, you need to ensure that your organization is using FIPS-validated MFA.
Gluu is a leading provider of FIPS-validated MFA solutions. Our solutions are easy to use and deploy, and they meet the security requirements of even the most stringent regulations.
Contact us today to learn more about how Gluu can help you meet your FIPS-validated MFA requirements.
We'd be happy to discuss your specific requirements and help you find the right solution for your organization.